In this fashion show, we created the first fashion show in Taiwan that combines stage play. We use a lot of colors in clothing and make up. Calibre LEDFusion displays on both sides of the stage are not only stunning, but also faithfully present the colors we want to present, so that we can perfectly create a "fashion drama show" with engaging sound and light effects, which can also clearly show the fine details of clothing.
Justin Chou, 2021
Founder of JUST IN XX
Designer of the opening ceremony outfit of 2021 Tokyo Olympics for Chinese Taipei
Video: https://www.youtube.com/watch?v=rC3rancI1Bo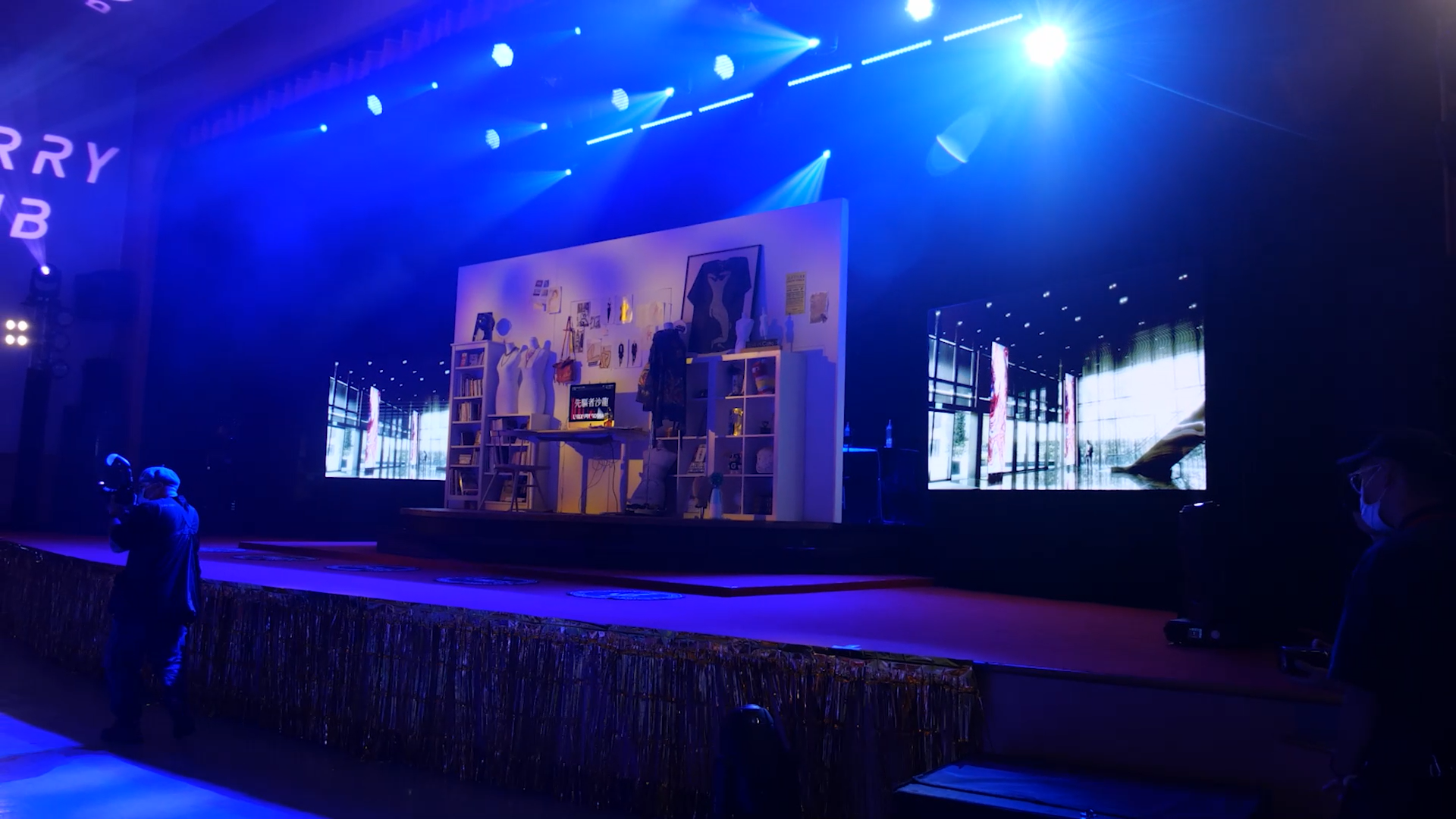 On May 2021, JUST IN XX joined Taipei Fashion Week. Their show combines the runway with the stage play, and called the show "Salon des Visionnaire", which is a tribute to some fashion pioneers of the 1990s. The 90s was an era of freedom, boldness and adventurousness, whether it was boldness in colors or contours of the styles -- they dared to experiment. Because of this, JUST IN XX collaborated with Calibre UK to use LEDFusion A130 LED displays on both sides of the stage, in order to faithfully presenting the colors and details that the designer wanted to convey.
Quick and easy installation in a limited spaces

The fashion show combined with the stage play and required to accommodate a rotating stage in the middle, audio equipments and two 130-inch Calibre LED screens. Large-scale machinery for installation cannot enter the venue for construction, which increased difficulties to the installation of the fashion show.

The construction workers were worried because the rotating stage in the center had taken up most of the space. However, it was beyond the expectation of the on-site personnels that the Calibre 130-inch LED screen was simple to install ,and the installation is designed to completed in only 1 hour. No need for large spaces. The staff of the stage play were also surprised to see such a quick installation.
Accurate and vivid colors provide an engaging visual experience to the audience

Justin Chou mentioned that the colors on Calibre LEDFusion LED display are very accurate. In this fashion show, the makeup and hairstyling used a large number of multi-colors, such as the hair color, including yellow, peach, and red. It also challenges the display like it is a color experimental. They found out the visual effect was amazing.

In addition to the color performance, the 130-inch large screen also allows the audiences who sit in the back row to appreciate the details of the clothes, and the hand-sewn techniques of the designer.

* LEDFusion Pro (the left screen) connected to the live camera source which was shooting the model in the middle of the stage. The accurate color reproduction and also the image details of the model are vividly shown on the screen.